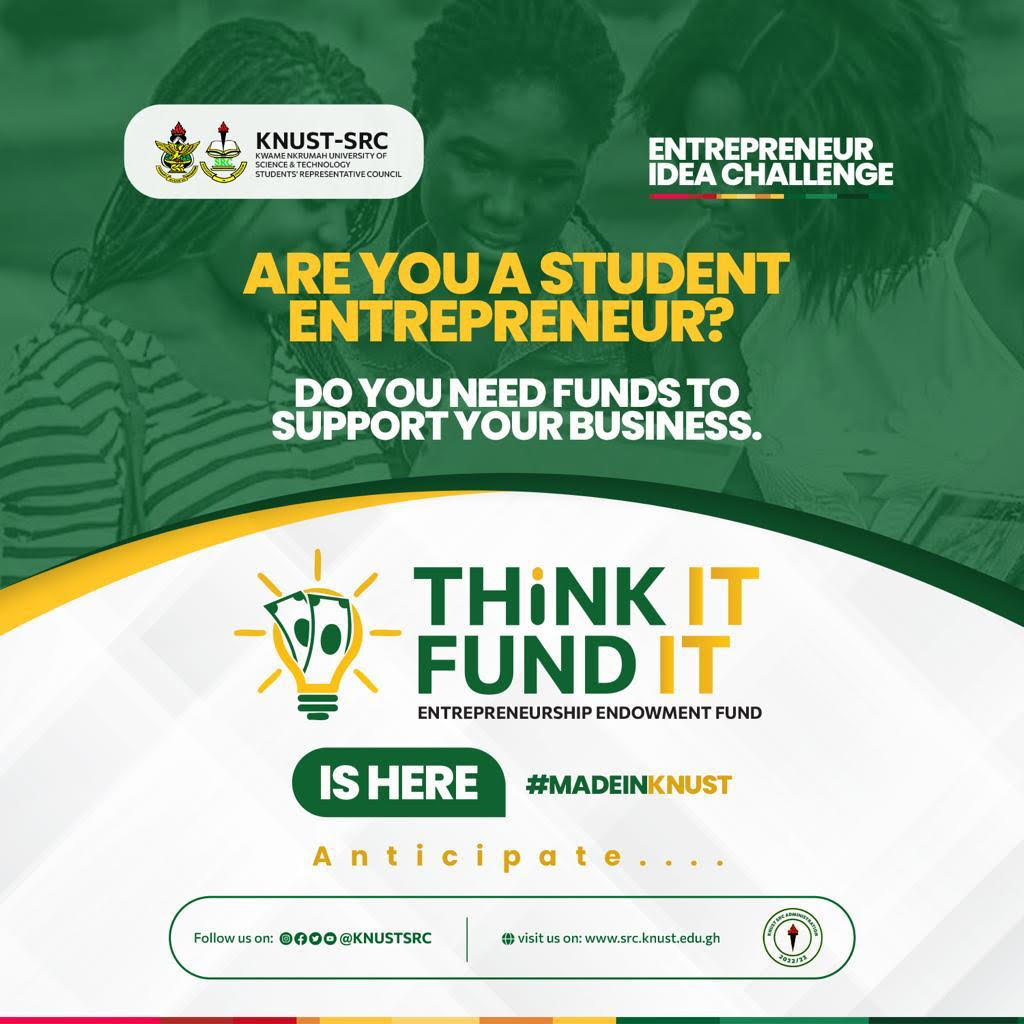 Dear students,
We are delighted to let you know that the "Think It Fund It" Entrepreneurship Fund is here to encourage your entrepreneurial pursuits. This fund strives to enable and inspire students to turn their creative ideas into profitable companies by offering resources and advice.

Aspiring student entrepreneurs will have the chance to access financial resources to launch their company initiatives through the "Think It Fund It" Entrepreneurship Fund. This fund is made to give you the help and resources you need to realize your goals, whether you have a ground-breaking tech company idea, a distinctive social enterprise, or a creative project in mind.

However, intrigued applicants must go through a screening process in order to guarantee a fair and open selection process. We respectfully ask all interested students to complete the accompanying application form in order to be eligible for financing from the "Think It Fund It" Entrepreneurship Fund. With the use of this form, we can evaluate the viability and potential of your business initiative and use that information to help us select you.

The form is to be submitted at the SRC secretariat no later than Friday, June 23, 2023, at 5:00 PM.