THE FIRST STATE OF SRC ADDRESS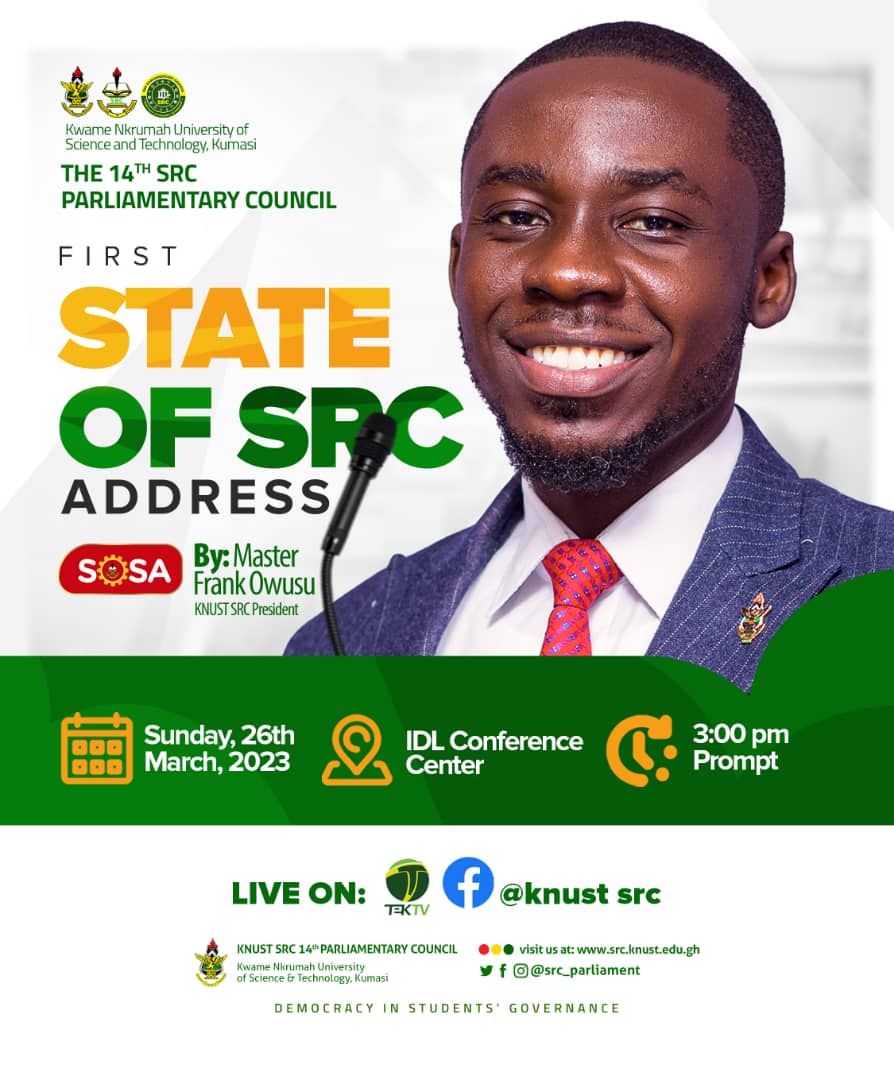 We are happy to inform that the 14th SRC Parliamentary Council will hear the inaugural State of the SRC address from His Excellency Frank Owusu, the SRC PRESIDENT. The SRC President will use this significant talk to update the council and the broader student body on the current state of the SRC and to lay out his future objectives.
The speech will touch on a variety of subjects, such as the SRC's development over the previous year, difficulties encountered, and future plans.
The President will also discuss the SRC's major accomplishments and initiatives during his administration.
This significant occasion is open to all students, who can learn more about the SRC's goals and projects by attending.