By the authourity of the KNUST SRC President, His Excellency Frank Owusu, and in accordance with the requirements under order 44 part 2 of the SRC standing orders, on Sunday February 5, 2023 at 2 p.m, Master Justice Anane Gyamfi presented the budget statement for the first semester to Parliament at the IDL conference room.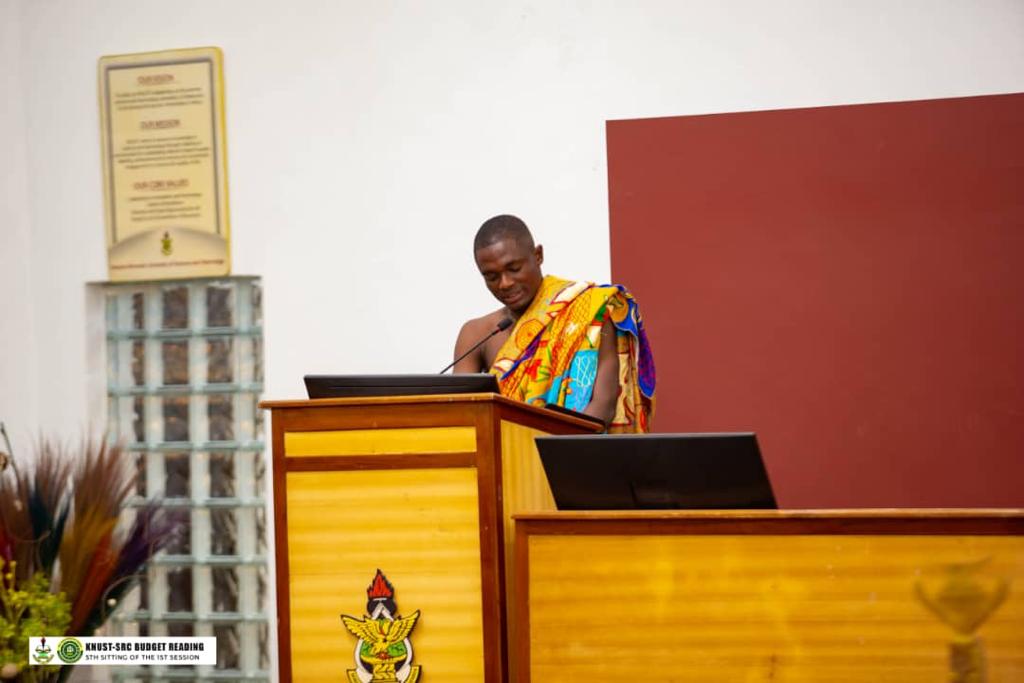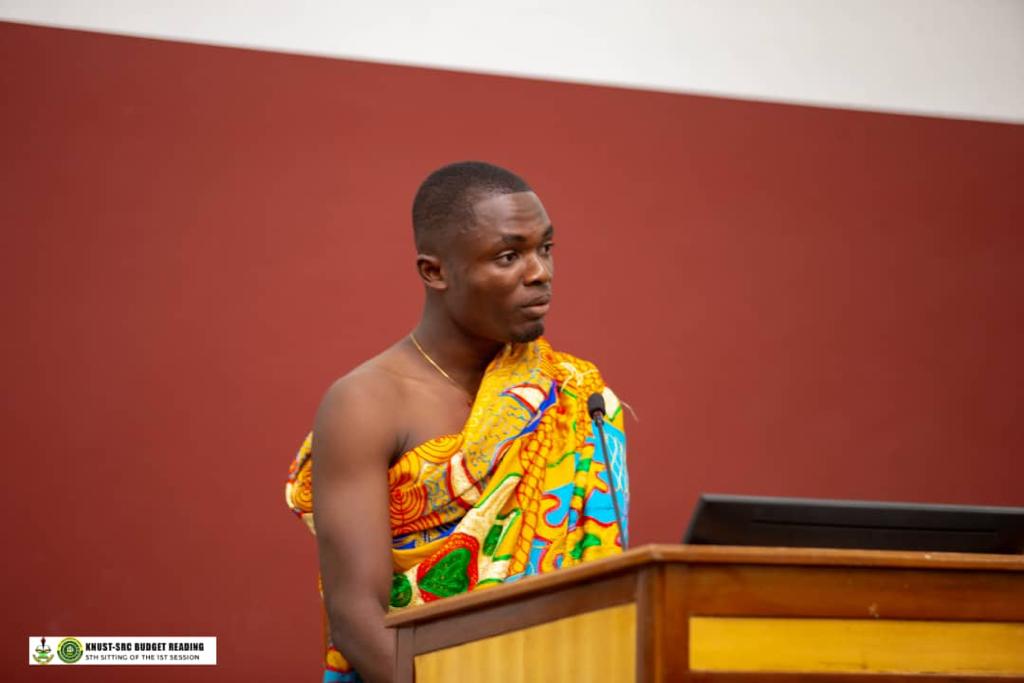 The budget was anchored on a ten-point agenda aimed at reviving the hope of students in the SRC. These comprise an agenda to;
support students facing delicate health conditions and unexpected financial hardships

support the SONSOL project

undertake a project at each college

construct a double bus shelter at the Ahinsan bus stop

revamp the SRC website

support Student entrepreneurs

support international students, and IDL

support the non-residential constituencies

support the JCRCs

renovate the SRC discussion area.
This was his final statement, "Mr. Speaker, this is the time to build, not destroy and tear down. It is time for us to restore the interest and hope of students in the SRC".
It is with hope that the current SRC administration can rekindle the interest and hope the student populace has lost in the SRC hence the name,"The Anidasoɔ Budget".
To watch the full presentation, please click here.