Kotoka International Airport is the primary international airport of Ghana, serving as the gateway to the country for thousands of travelers every year. The arrival of international students at Kotoka International Airport is a significant event, as they come from all over the world to study in the country. To ensure that the international students are received in a warm and safe manner, a team from the Student Representative Council  was dispatched to the airport to meet them.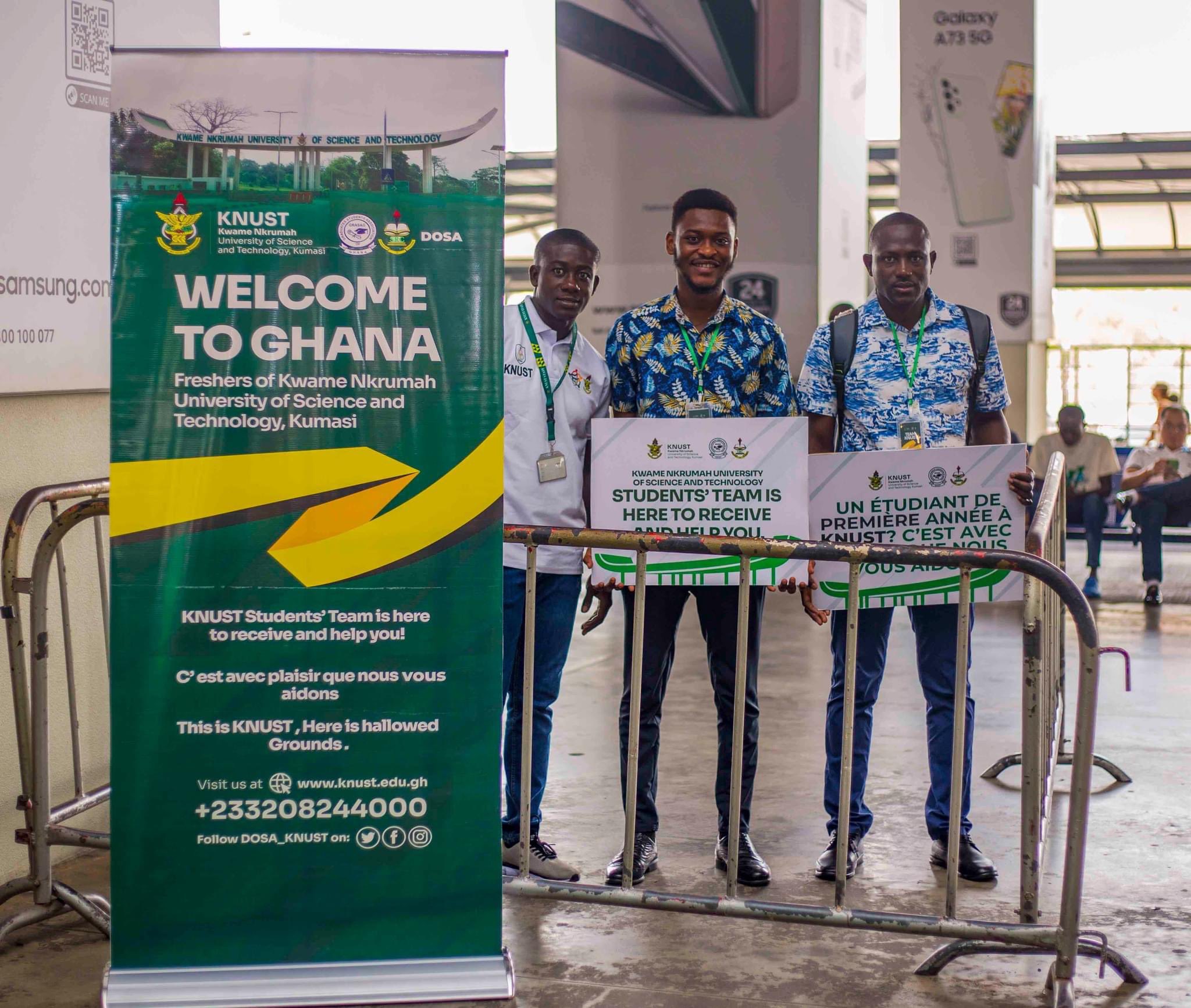 The SRC team arrived at the airport hours before the arrival of the international students to ensure that they were well prepared. When the international students arrived, they were warmly greeted by the SRC team and given a brief overview of the support they could expect during their stay. The team also offered assistance with baggage retrieval and transportation arrangements to their respective accommodations. The SRC team had arranged transportation for the students to their respective accommodations, including hostels and off-campus housing. The team also provided information on the best means of transportation to campus and other essential locations. The international students were pleased with the support they received from the SRC team, expressing gratitude for the warm welcome they received. Some students praised the team for their organization and efficiency in handling the reception process. One student said, "I was impressed by the level of care and support provided by the SRC team. They made me feel at home and I appreciate all their efforts."
In conclusion, the SRC team carried out an excellent job in welcoming the international students to KNUST. The arrival of international students at Kotoka International Airport was a well-coordinated effort by the SRC team. The team ensured that the students were received in a safe and warm manner and that all their needs were taken care of during their stay in Ghana. This reflects the SRC's commitment to creating a welcoming and supportive environment for international students at KNUST.