On the 26th day of March, His Excellency Frank Owusu, the President of the Student Representative Council (SRC), delivered the first State of SRC Address to the 14th parliamentary council. The address was aimed at providing the house with the current state of the 2022/2023 SRC administration. He commenced the address by acknowledging the house, the diverse student populace and the vital role that the SRC plays in representing their interests. He highlighted the increasing enrollment numbers, the diverse range of academic disciplines, and the vibrant extracurricular activities that contribute to the university's dynamic environment.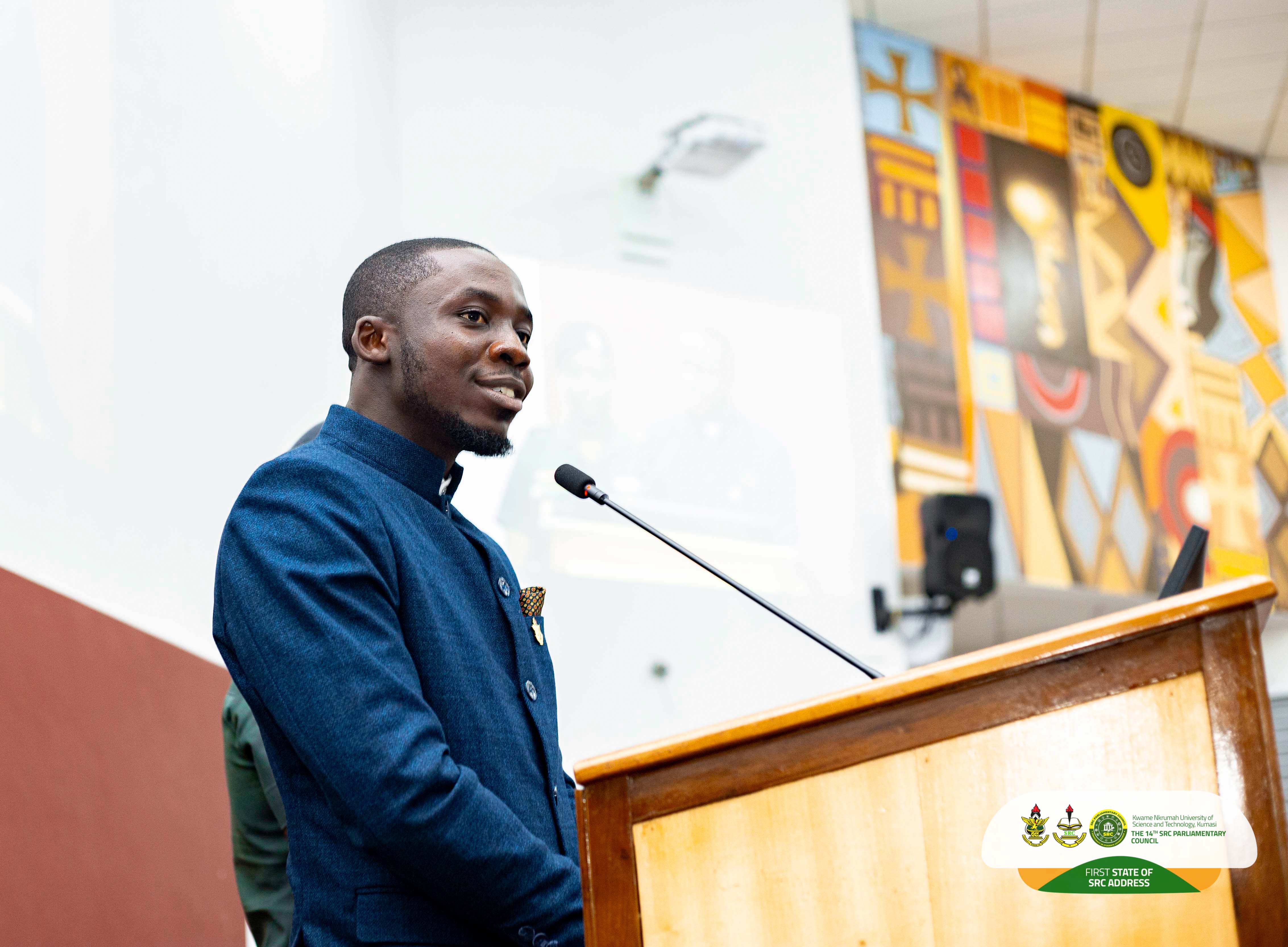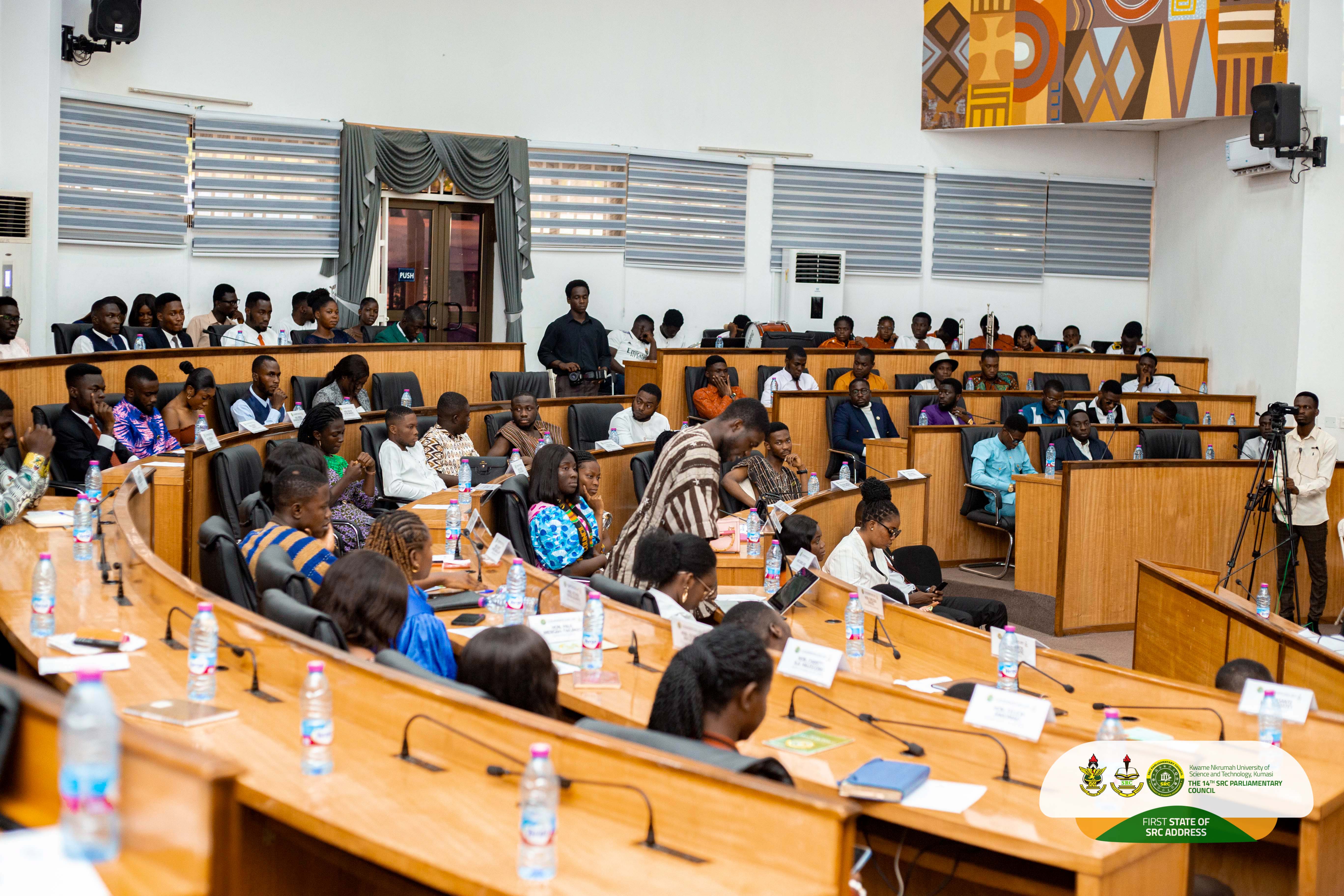 Below are some yet to commence and ongoing initiatives noted from his address;
Entrepreneurship Endowment fund which aims at providing student entrepreneurs with the needed capital.
The Ahinsan Shuttle Terminal which is a two-shelter shuttle terminal that will be located at the Ahinsan gate. Just like how we have a shuttle Terminal at GAZA serving the people of Kentinkrono and Bomso Shuttle terminal serving the people of Bomso, the Ahinsan Shuttle Terminal will assist students who reside in and around Ahinsan.
The renovation of the SRC Discussion Area. The discussion area will soon be furnished with tables and chairs to make it fully functional to augment the already existing learning facilities we have.
The introduction of the KNUST SRC- E-Learning Centre Leadership School which is dubbed "Leadership Development and Coaching."
The Nyansapo Dialogue Series taking students back into memory lane to be abreast with the norms and culture of KNUST.
Other initiatives that were aimed at capacity building are as follows; The CCT Training, The Connect Program themed "40 Skills of a Graduate". Financial Literacy Programs, Wocom's Connect, and Lead the Change.
In attendance aside the Legislative arm were the Executive, Judiciary council some media houses.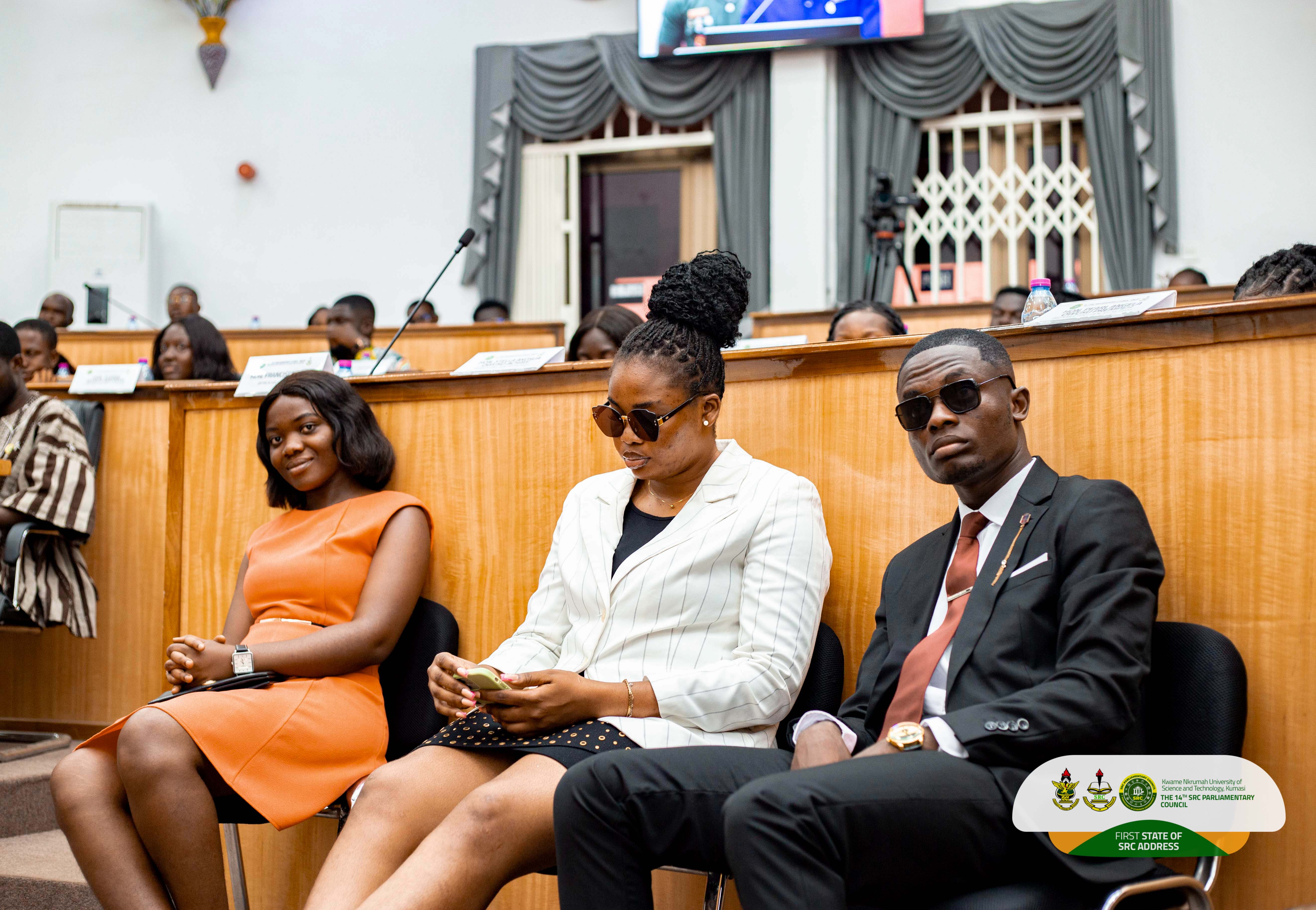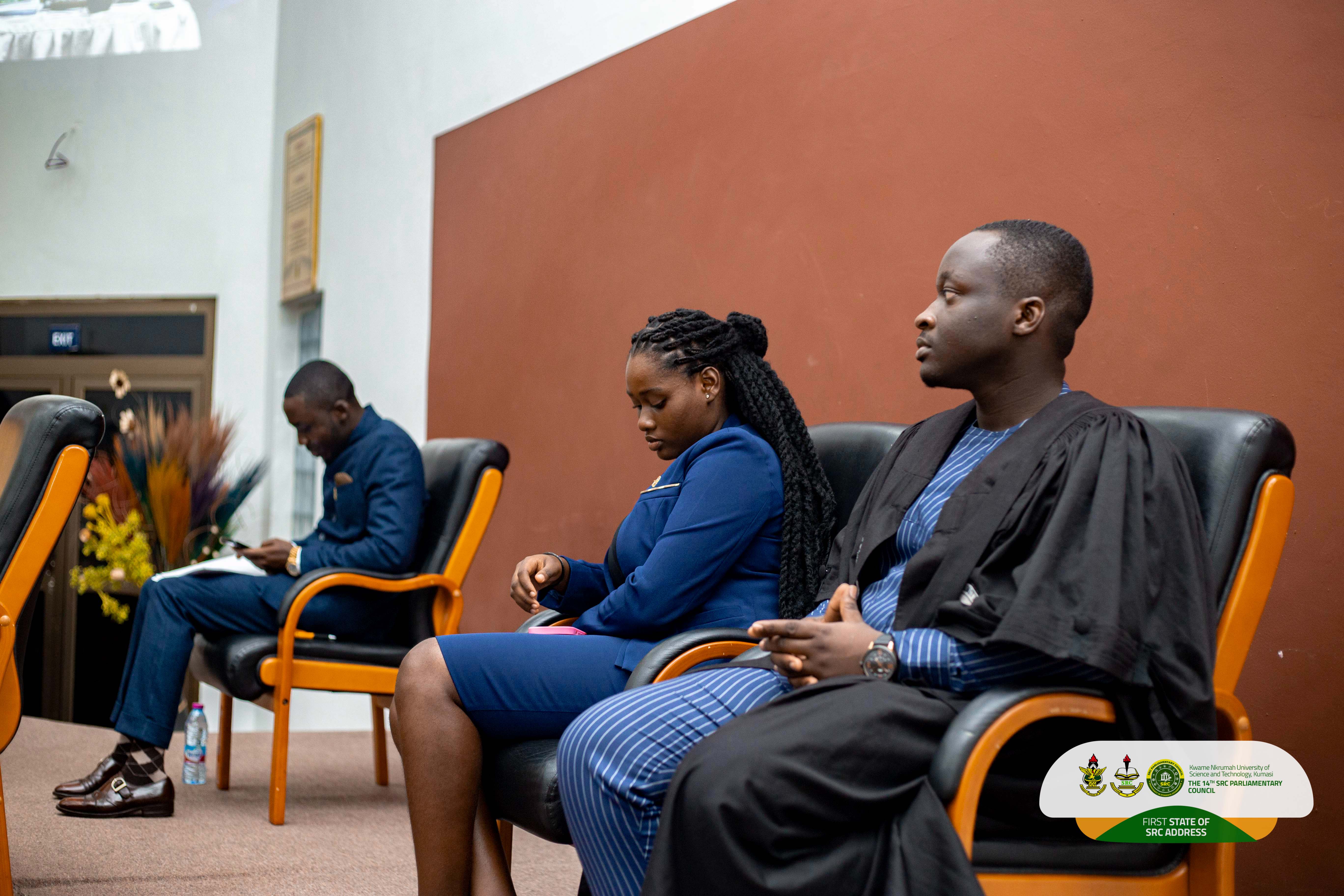 In conclusion, His Excellency Frank Owusu's inaugural State of SRC Address provided valuable insights into the achievements, financial transparency, and future vision of the Student Representative Council. The address served as an important platform for communication between the SRC and the student community, fostering a sense of shared responsibility and unity.