The President of the Student Representative Council (SRC), H. E. Frank Owusu and other SRC executives recently embarked on a tour to the various halls of residence on campus during their orientations. The purpose of this tour was to engage with students and understand their concerns.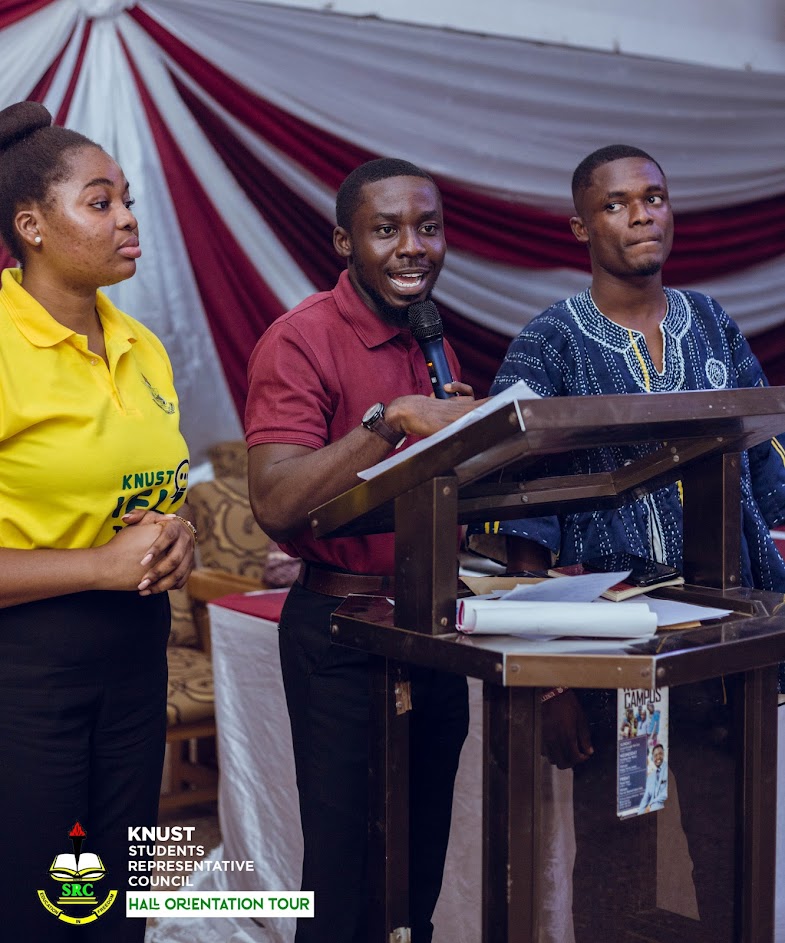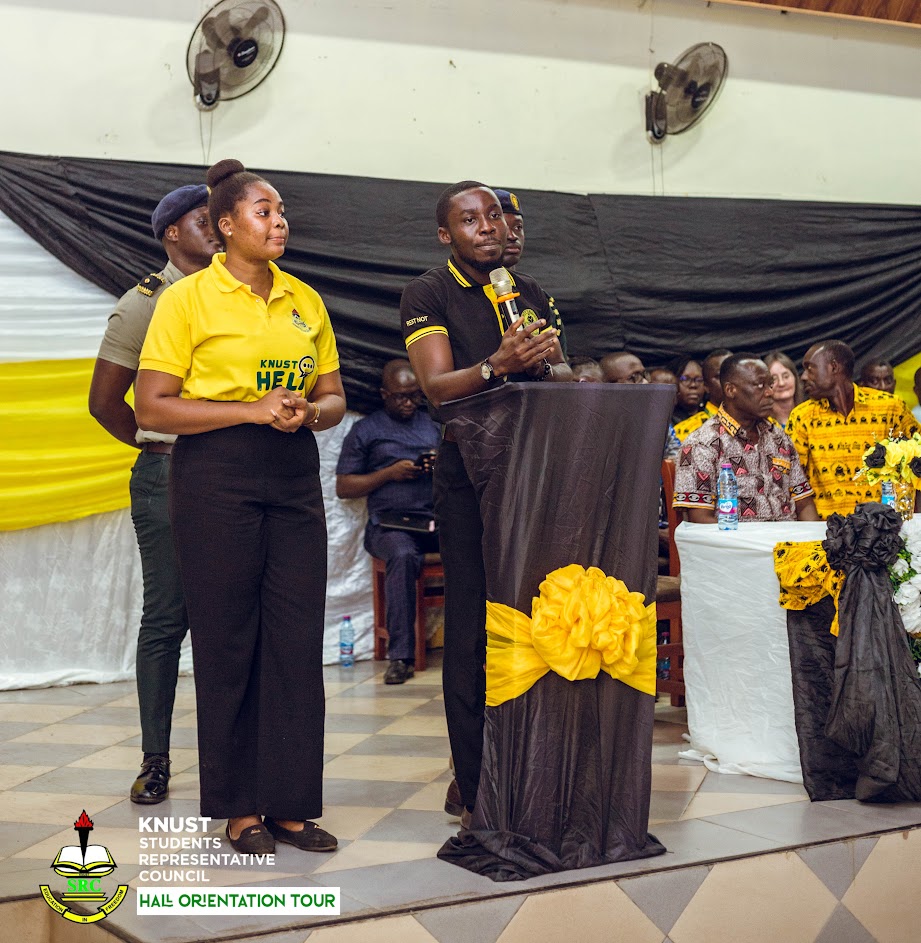 The tour involved visits to all halls of residence where the executives met, interacted and familiarized themselves with the new students.
They also took the opportunity to inspect the facilities and assess the quality of the living conditions. The President was impressed by the cleanliness and general upkeep of the halls but noted significant upgrades and renovations that needs to be done.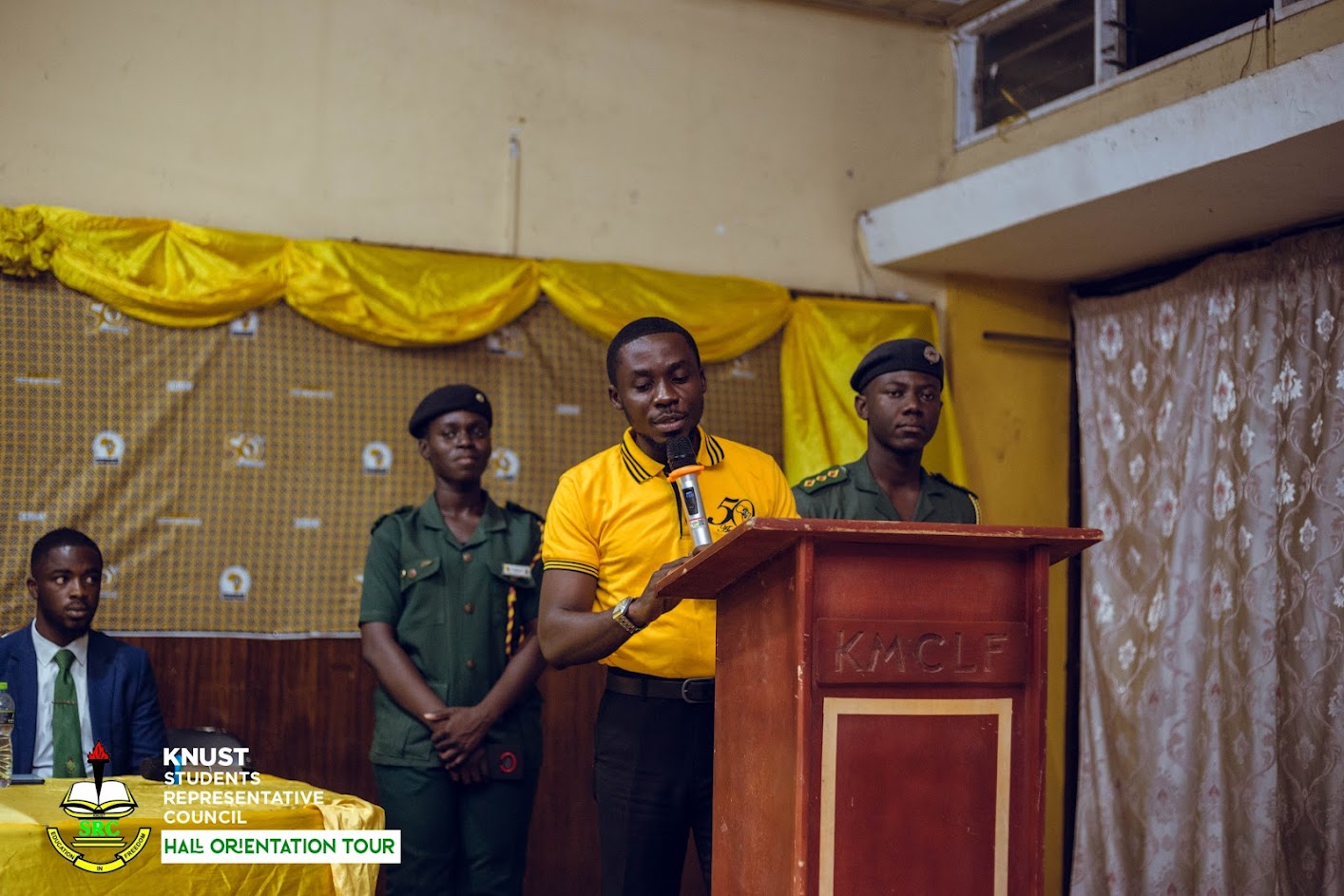 At the end of the tour, the President had this to say, "I have said it once and I repeat, there is no SRC without JCRCs. The JCRCs form the foundation on which the SRC stands. With this in mind, I pray that we stand in UNITY as we march as Spartans and fight as Mongols because we have one Africa and as Royals, we REST NOT!". The President expressed gratitude for the opportunity to connect with students and gather important information. The President pledged to take the feedback and concerns to the relevant authorities and work towards finding solutions to the issues raised.
Overall, the tour was deemed a success, as it provided valuable insights into the experiences of students living in the halls of residence and allowed the President to identify areas for improvement.