As part of the celebration of the international women's day with theme Breaking the Bias", the sanitary bank was launched. A project that was in the pipeline was finally made a reality. As a matter of importance to the office of the women's commission, it deems it appropriate to address issues around effective management of menstruation amongst less privileged female students and management of emergency periods in the faculty. The sole focus of this project was to ensure a healthy lifestyle, proper and effective management of menstruation among female students especially less endowed ones.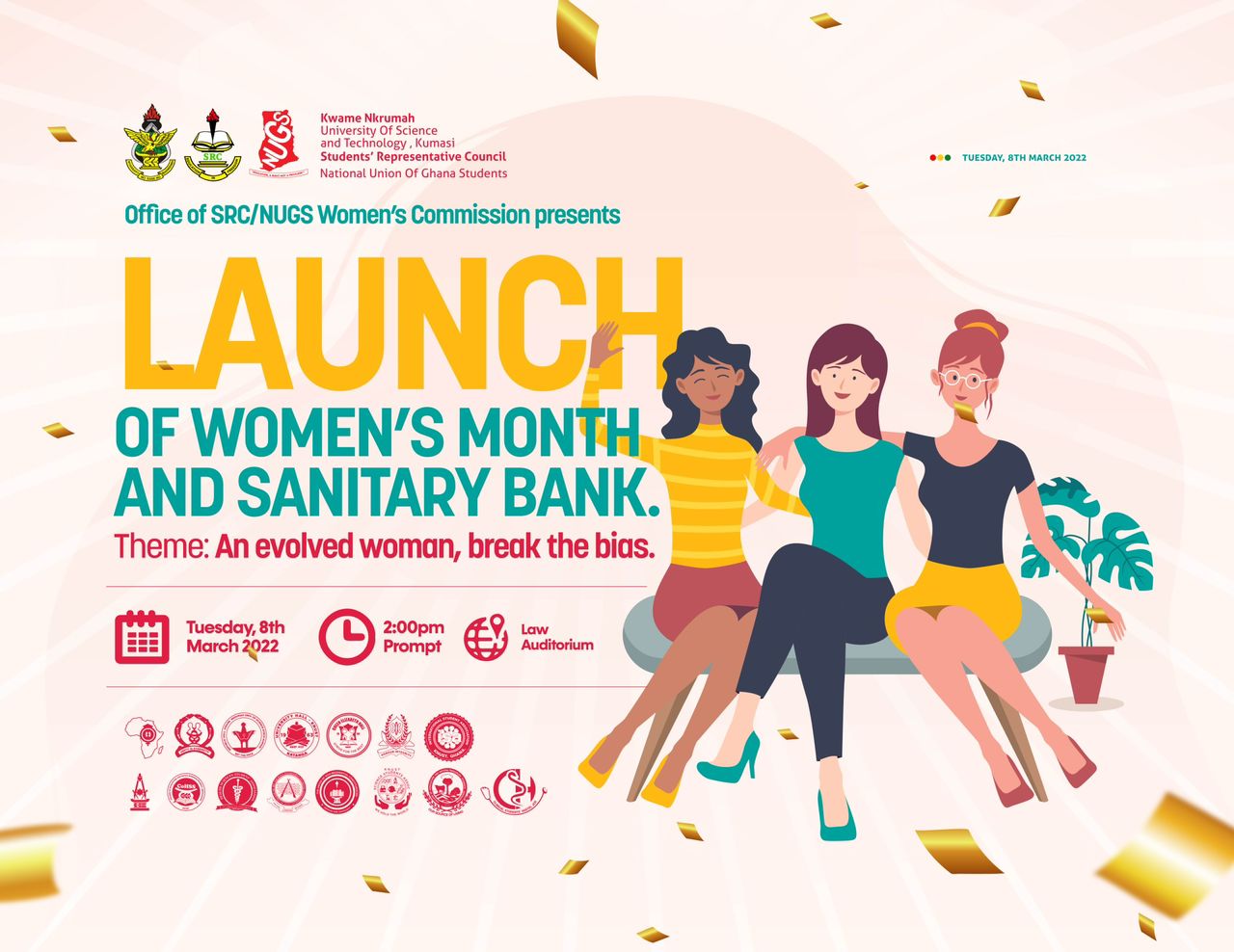 Tracy Owusu, the CEO of brave connect, was invited as guest speaker to honour the occasion. The entire session was very educative as well as interactive. The entire session lasted for about two hours with Miss Delali giving closing remarks.
So far there are about seventy (70) less privileged female students have benefitted from the initiative and more are expected to benefit as well.