The wocom workshop dubbed "wocoms for impact" was a capacity building program that was purposely geared towards equipping wocoms of various levels of the university in following appropriate channels to tackle student's pleas. The program which was held at the dean of student's conference room commenced at 2:00pm and was graced with hundred and five (105) students and four distinguished guest speakers.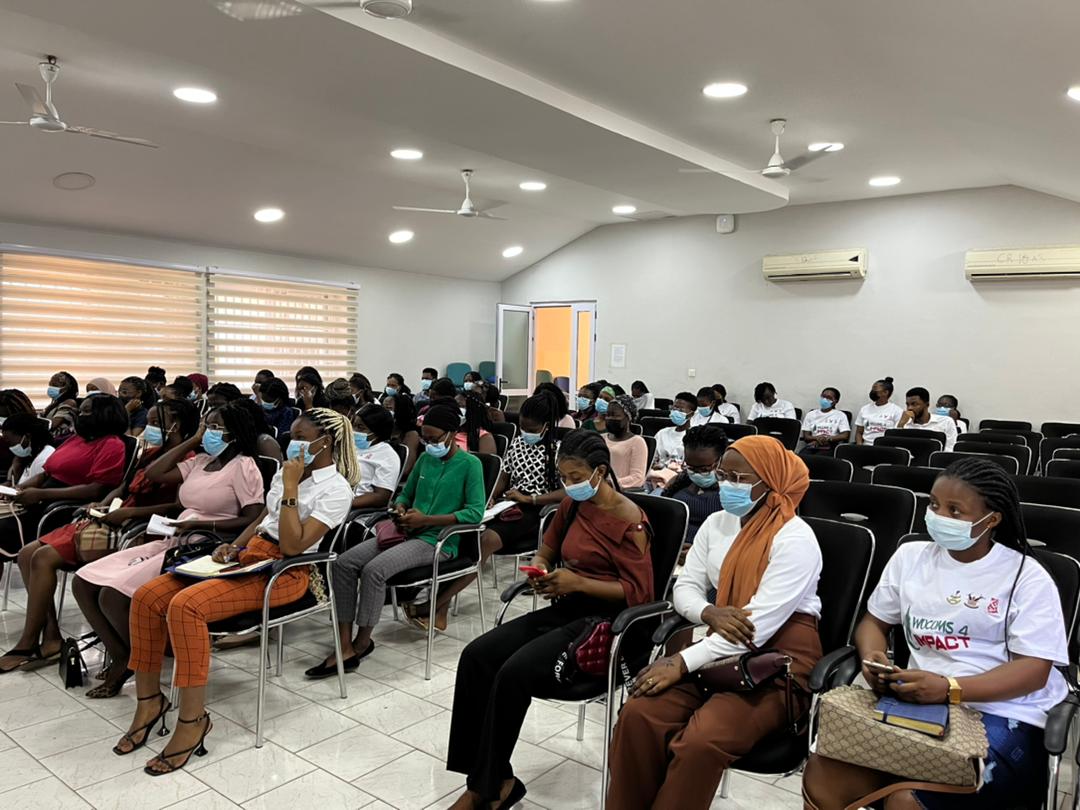 It was both a formal and informal session, with the various guest speakers extensively giving very educative tips on how to effectively discharge their duties as well as balancing it with their academic work. The informal session was more of an interruptive space, where the floor was opened for questions, sharing of ideas as well as giving general knowledge about the world of leadership for women.
The program lasted for about 3 hours and 30minutes with citations being given out to the guest speakers, with Miss Delali Setugah Forgive giving the closing remarks for the program.