Program Date: 23rd April, 2022
Duration: 2 Days
Contacts: SRC Programs Head
                 College of Arts and Built Environment
                  Dean of Students
Partners: FOG Events
Venue(s): KNUST Innovation Hub and The Streets of Republic Hall.
The Campus Art Festival dubbed Zanzama took place on the 23rd of June 2022. The First day was an art competition which focused on how well participants could present artworks and explain to capture our theme for the program which was "Securing the Ghanaian Heritage through Arts and Entertainment". The panel for the program had a special guest who was a renowned digital artist and animation expert. He bears the street name "DatArtGod".
The competition took place at the KNUST Innovation Hub between the hours of 3:30pm to 6:30pm.
The following are the various winners and their cash prize;
1st Place: Michael Adzah; Ghs 500.00 cedis  

2nd Place: Dennis Ofori; Ghs 300.00 cedis

3rd Place: Kady Pencil Art; Ghs 200.00
The Second day of the program saw an exhibition of the various artworks from the competitors and some live paintings from contracted artistes and art enthusiasts. We had a modelling show, face painting, graffiti art, Zulu act, motor stunt show, a dog show, give-away session and a series of DJ battles.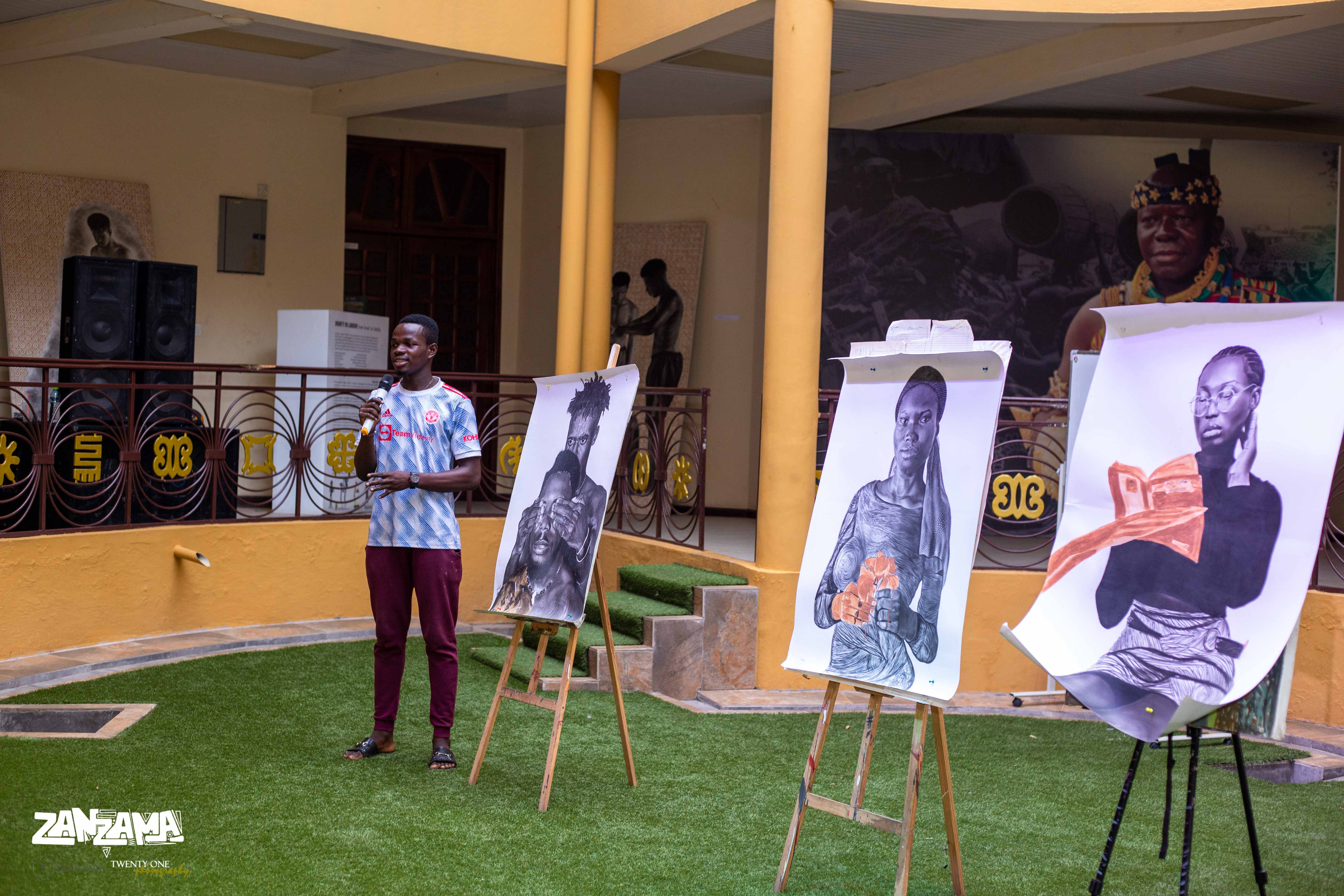 The day was fun-filled and all spectators enjoyed the show. The event was climaxed at Republic Hall since the streets leading to the initial venue had to be unblocked after 7:00pm. The program was successful and all individuals involved were content with the achievement so far.
I recommend that in subsequent programs, funding is released on time to avoid any backlash from partners, goods and services providers and various resource personnel.
Visit the link below to find all associated images to this programme
https://photos.app.goo.gl/R2TMVa5MKgBAzYLX8