From its inception in 2020, the Secretaries' Connect has always aimed at educating and equipping secretaries from various student-based associations and communities on campus. The program has always been about how to enhance the skills of secretaries. Last year, the focus of the program was secretarial excellence in a digital age. This year's event was simply a continuation and an improvement on last year's activities with the theme "Secretarial Superiority and Technological Advancement", this was geared towards equipping the secretaries of the individual student associations to man their positions with excellence and to be digital and technologically inclined.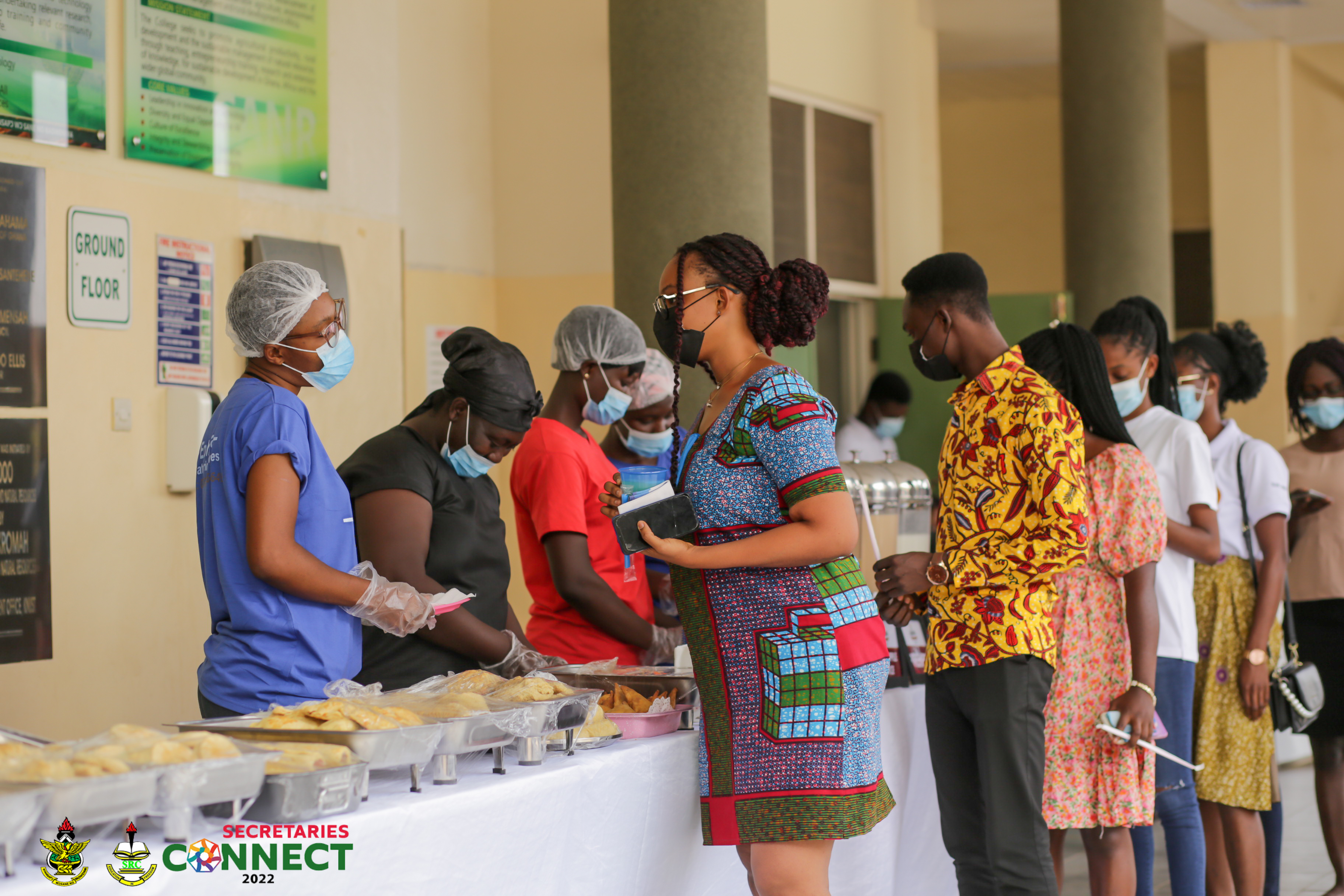 The program saw five speakers who gave five powerful presentations about secretaryship which sunk deep into the leaders who were present. Ms. Lucy Diawuo who happens to be the Deputy Registrar, Students Affairs started the day with "organizing effective meetings". She explained what meetings and the forms we have she further went on to discuss minutes and how helpful they can be and taught participants how to effectively write a proper minute. She gave a roadmap on how to go about things. She ended her presentation with teaching student leaders how to write reports.
Mrs. Theodora Oduro, Senior Assistant Registrar took over with filing, referencing and relationship with other offices. She stressed on harmony and respect for others whether above or below us. She made a point of an effective communication being the central point of any good administration. She further gave a lot of practical scenarios to better explain and mentor the student leaders present.
Dr. Edward Owusu from the department of Communications took us through some powerful series of lectures. Writing on a board, he taught us to write business letters and other important documents like memos. This was a far lively session. He took time to teach with a marker, writing all mistakes we normally make whilst writing letters. He gave us the dos and don'ts of documents. He gave us a lot to chew on.
Mr Rahfyeal Amofa-Baah from the UITS ended the day with a presentation on Electronic filing, use of cloud storage, Typing and Shortcuts on the keyboard, social media management, Creating Google forms, folders and files, saving documents, retrieving documents, and the use of digital tools.
The program was one of a kind and students were happy for this edition.
Visit the link below to find all associated images to this programme: https://drive.google.com/drive/folders/15sMfVlWLqrlynKKnPDQ1lG_LnMJaRhxB
-
Written by: Caleb Kwaku Amponsah