The KNUST SRC as part of its vision to augment security off campus have with the help of Management of the University provided a refurbished HARDBODY pickup to the KNUST Police Command. This donation was held earlier today at the Transport section of the school. In attendance were the SRC President, Dean of Students, University Relations Officer, The Oforikrom Municipal Police Commander, KNUST Police Commander and other officers both from Management and the SRC. The SRC having in mind that a high percentage Of students reside off-campus and are prone to security threats or dangers especially in the night has been able to secure a patrol vehicle to beef up security off-campus.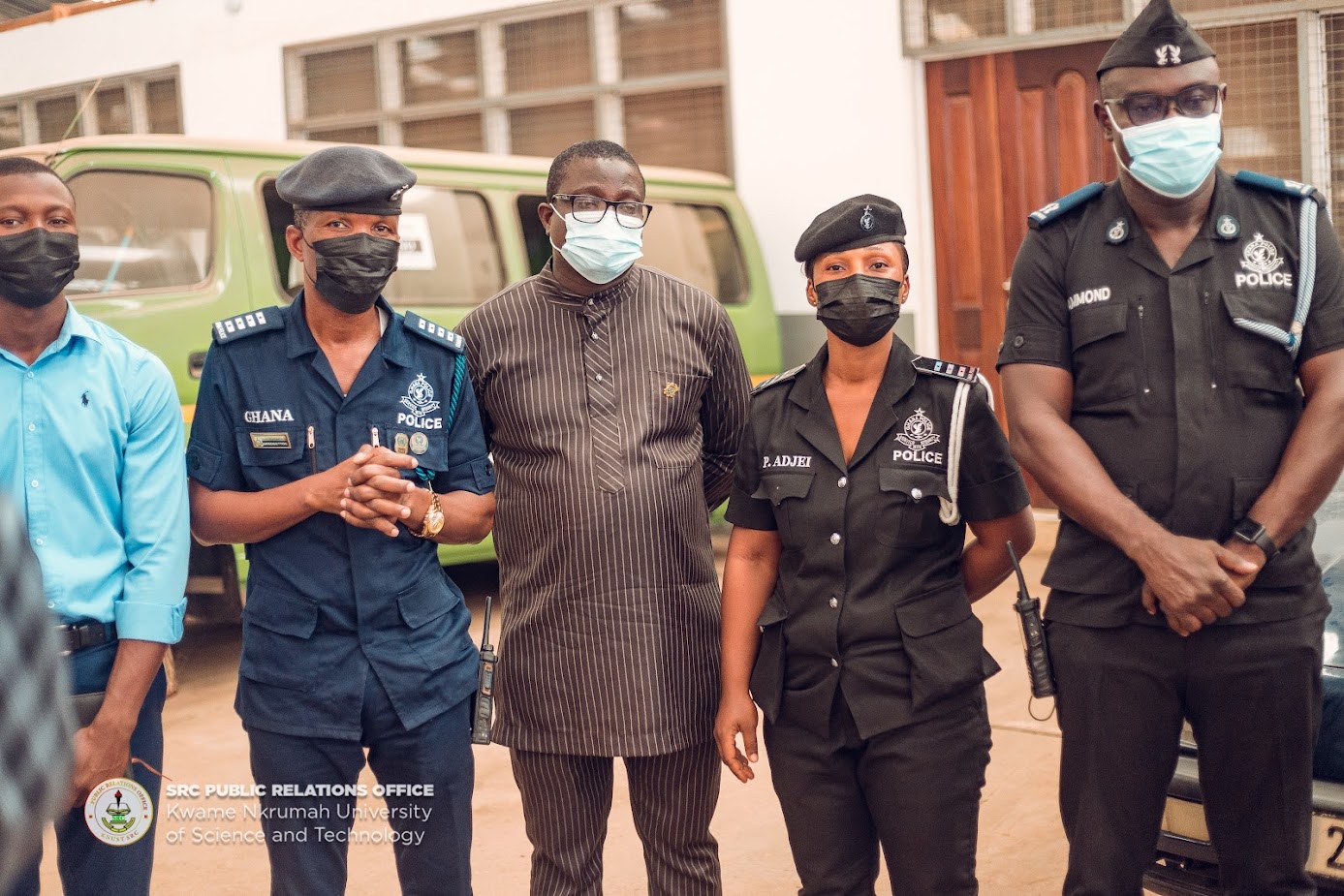 The Police Command after inspection and acceptance of the vehicle, expressed their heartfelt gratitude to the KNUST SRC for their assistance to improve security off-campus as a shared social responsibility for students and inhabitants and pledged to operationalize the vehicle solely for its intended purpose
after full brandishing.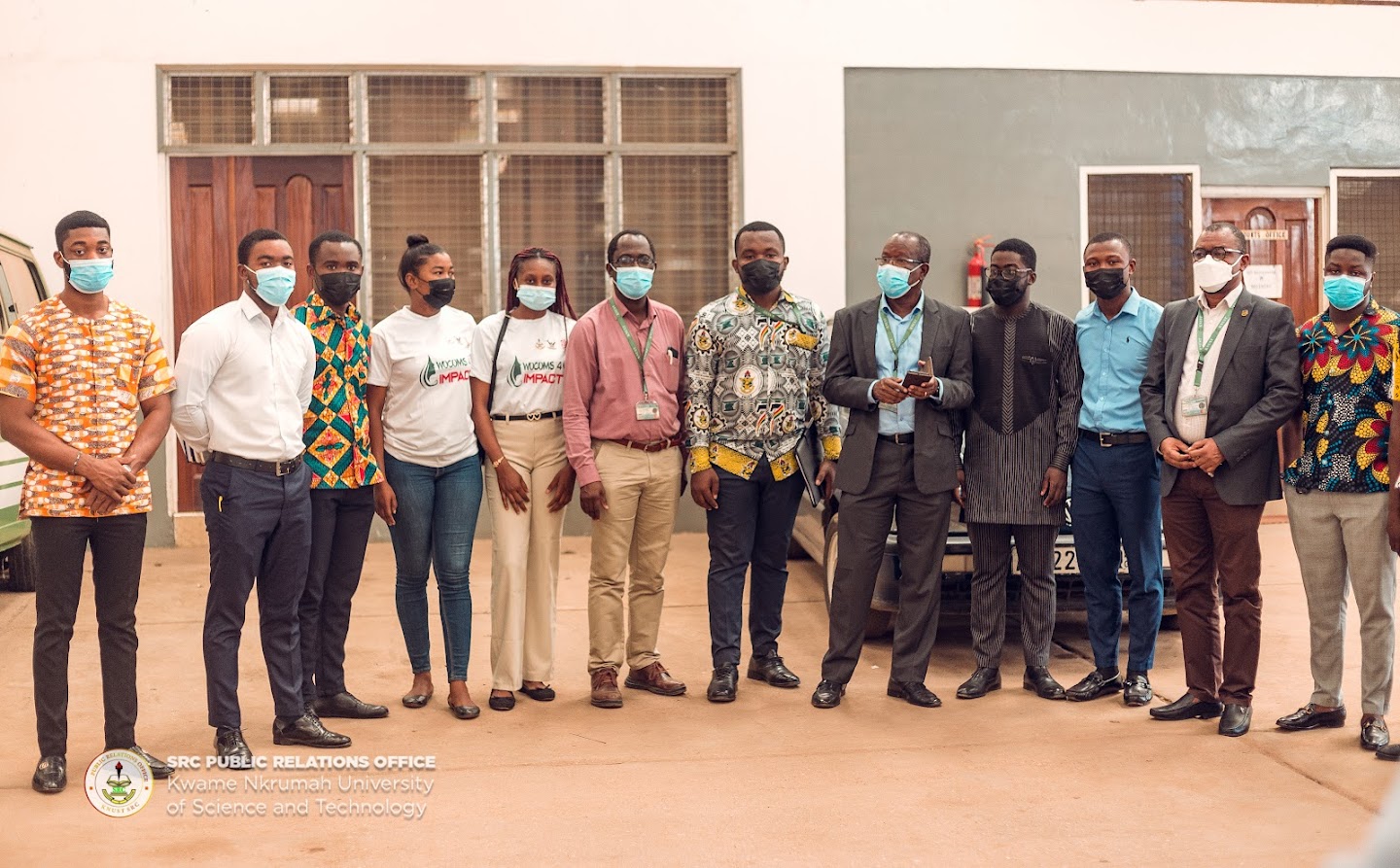 Visit the link below to find more associated pictures:
https://photos.app.goo.gl/hpJ9EzG5ivaLmbPK9